Safe Change Filter Housing was designed to filtrate particles, aerosols and to protect service staff and environment against unsanitary conditions which may be create toxics. 
Metal body of safe change filter housing has bisulcate flange connection. This structure provides a safe tightness. Filter change is carried out untouched by human hands. Service staff do not have to touch neither filter nor inner side of cabin. ATRITECH'S Safe Change Filter Housing has a pre-filter option. Body surface of cabin is powder coated with a colour you prefered and can be disinfected. Service covers are closed very tightly with spline sealed bolt and cross-slotted bolt. Pollution situation of filters can be monitored with differential pressure nozzles which are on cabin.
Safe Change Housing SCH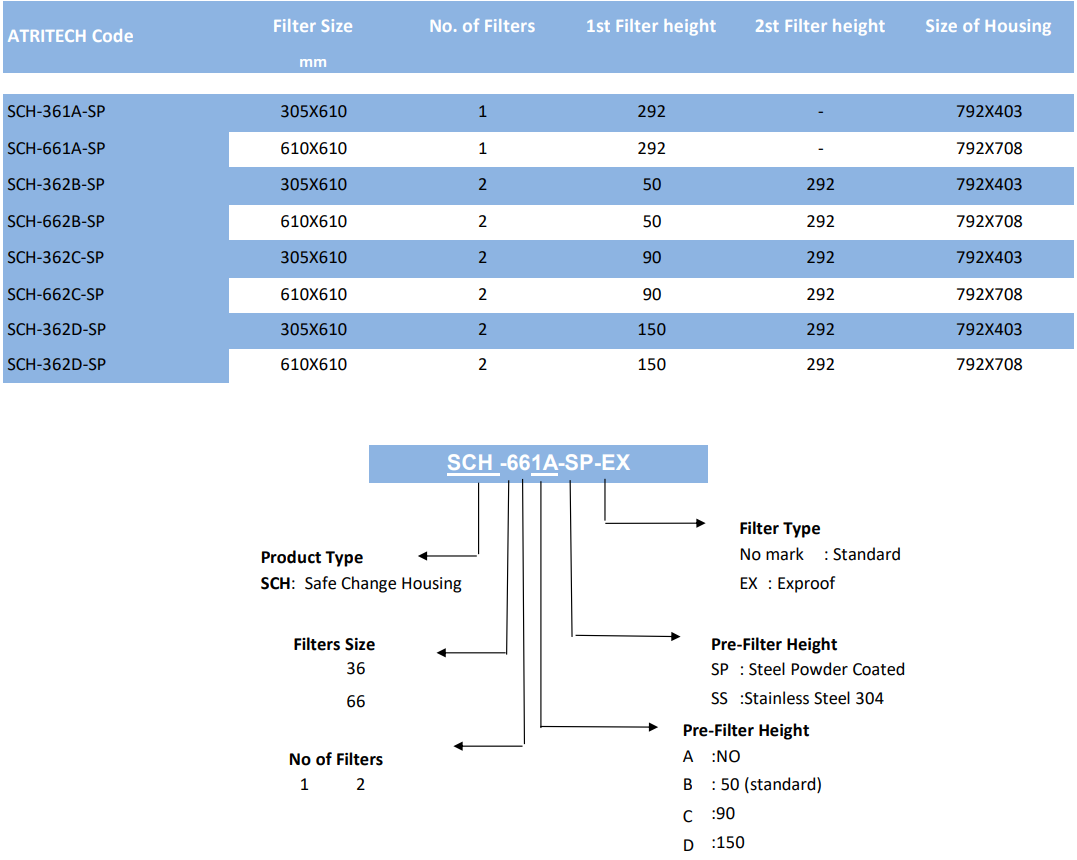 Safe Change Housing SCH Di.