Chemical filtration media is made up of pellet pieces that chemically absorb pollutants gases from the air. Chemical filtration media is not based on a carbon adsorption process as other air filtering systems. Media is instead specifically created to neutralize specific gases. This means that the pollutants gases are actually converted into harmless particles inside the filter and most filters will not become dangerous to handle. Chemical filtration has even more advantages. ATRITECH has a wide range of media granules each of which reacts to a specific pollutant. After a needs analysis, custom media mixes can be created to deal with a facility's healthy air and may be used to control corrison.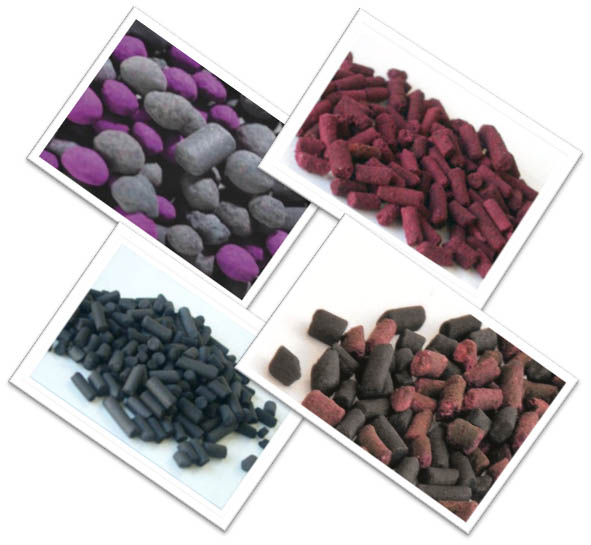 Solid Particulates – 0.003 to 100 microns
Liquids & vapors – 1 to 9 microns

Gases – 0,0003 to 0,007 microns

More than 15 medias effective against to specific broad spectrum gases.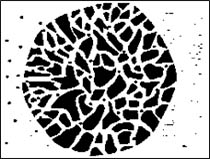 Adsorption
The process by which one substance is attracted to and held on the surface of another . It is a surface phenomenon.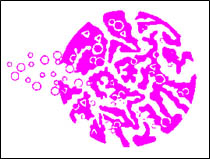 Absorption
The penetration of one substance into the inner structure of another. The result of chemical reactions on and in the absorbent.
Corrosion control for electrical components  – corrosion control in general
Typical Gases : H₂S, SO₂,CI₂, NH₃, …   
Solutions of medias : ATRI-Bion+, ATRI-Bion+/AC, ATRI-Biocarb KOH/KI
Control of emission (environmental control)
Typical Gases : VOC's, NOx,..
Solutions of medias : ATRI-Bion AC,ATRI-Bion+, ATRI-Bion+/AC, ATRI-Biocarb KOH/KI
Health protection 
Typical Gases: Formaldehyde, NaOH,
HCl, …  
Solutions of medias : ATRI-Bion AC Active Max, ATRI-Bion+/AC, ATRI-Bion Cl
Air cleaning  (commercial area)
Typical Gases : H₂S, SO₂,CI₂, NH₃, …   
Solutions of medias :

ATRI-Bion+,ATRI-Bion+/AC, ATRI-Biocarb KOH/KI, 
Air purification (clean room, hospitals, IVF,..)
Typical Gases : Environmental contamination
Solutions of medias : ATRI-Bion AC,ATRI-Bion+, ATRI-Bion+/AC, ATRI-Biocarb KOH/KI
Archive and art protection
Typical Gases: Environmental contamination
Solutions of medias : ATRI-Bion AC Active Max, ATRI-Bion+/AC, ATRI-Bion Cl
WWTP : Odor control
Typical Gases : H₂S, Mercaptans, NH₃, …
Solutions of medias : ATRI-Bion+/AC, ATRI-Biocarb KOH/KI
Biogas : Desulfurization , siloxanes removal, …
Typical Gases : H₂S
Solutions of medias : ATRI-Biocarb KOH/KI, ATRI-Bion Fe