Filter Standard; EN779 and ISO16890
Media; Glass Fibre
Frame Type; Galvanized metal
Gasket; Without (available on request)
Final Pressure Drop; 450 Pa
Faceguard; Without (available on request)
Sealing Compound; Two component polyurethane
Max. Operating Temperature; 75° C
Application; Prefilter for HVAC
Seperator; Hotmelt
ATRITECH wide range of panel filters answer the demands of our customers to remove air contamination such as fine dust, smoke, vapour, soot, pollen, bacteria, etc. as prefilters or as final filters in air conditioning applications.
The high quality glass fibre media used in Panel Filter supply optimum performance with suitable pleat height. The waterresistant plastic frame provides extra assurance in highhumidity applications.
Panel Filters are suitable for all standard application in any efficiencies and sizes. For applications requiring increased service life, please select corresponding filters out of filter range.
Panel Filters are tested in accordance with European
Standard EN779:2012 and ISO 16890.
Panel Filter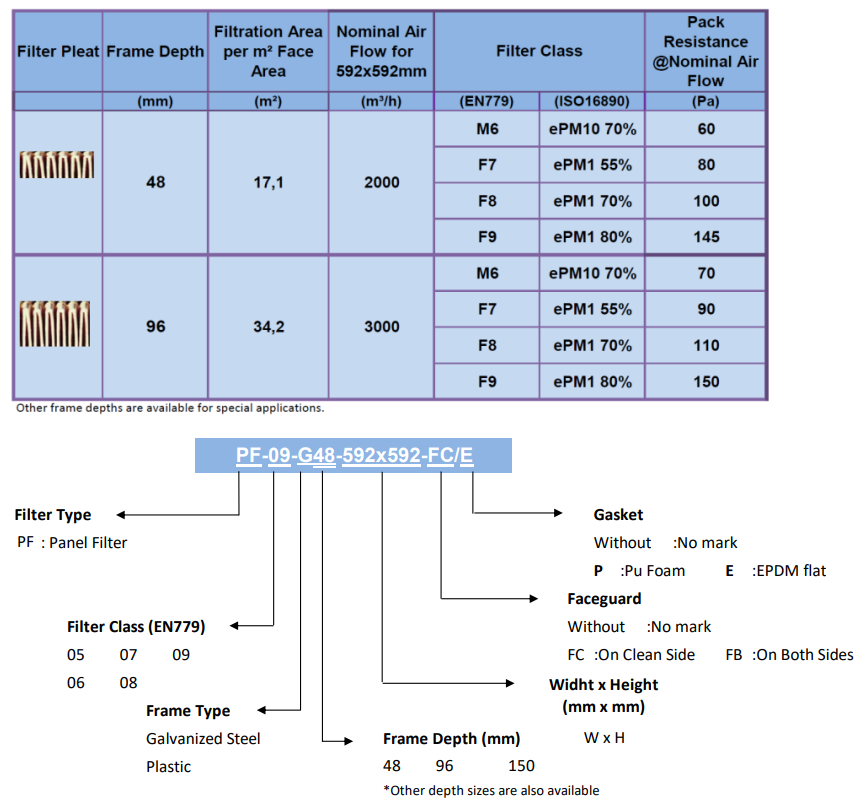 Panel Filter 48 Gal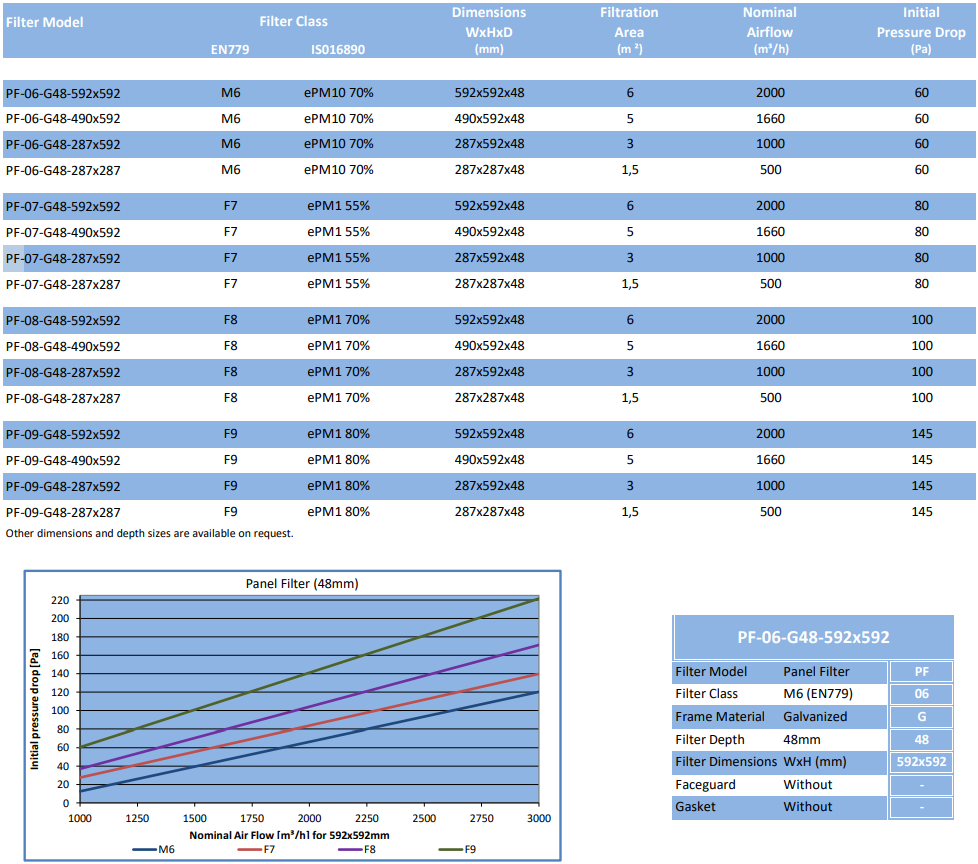 Panel Filter 96 Gal
Panel Filter 48 P
Panel Filter 96P